Every Hoplr neighbourhood has its own neighbourhood calendar. In it, you'll find activities for and by the neighbourhood.


Consulting the neighbourhood calendar
Website: Consult the calendar by clicking 'Calendar', the fourth tab at the top.
App: First, tap 'more' at the bottom right and then 'Calendar' in the menu.

Using the neighbourhood calendar
Adding an activity
The first thing you'll see in the calendar, is the option to create an activity. When using the app, you'll have to tap 'Start a neighbourhood activity' first. Read: how can I add an activity to the neighbourhood calendar?

Viewing neighbourhood activities
Below that, you'll see an overview of all existing neighbourhood activities. On the website, you'll be able to alternate between 'Upcoming activities' and 'Past activities'. On the app, you'll only see activities that didn't take place yet.

Under upcoming activities, first, you'll see the overview of activities without a date. Neighbours create these when they wish to organise an activity, but want to see whether and when neighbours want to meet up.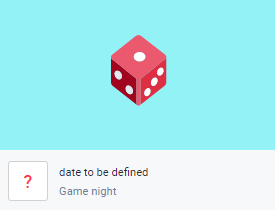 Next, you'll see a chronological overview of all upcoming neighbourhood activities, per month.
Click an activity to view the entire message with comments. Click 'Going' or 'Interested' to indicate that you'd love to be there.
External parties, too, can add activities for your neighbourhood. As such, your local government can notify the neighbourhood of an interesting event.